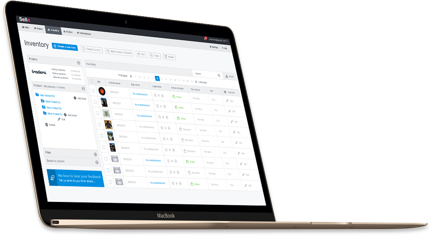 Sell at Tradera
"Selling at Tradera should be easy for everyone. Sello makes it easy for our merchants both large and small to manage ads and orders in big volume!"– Stefan Öberg, CEO Tradera Sweden AB.
Tradera is one of the largest marketplaces with over 2 million members (2015). At Tradera there are about 1 million items for sale and over 1 million unique visitors – every week. Read more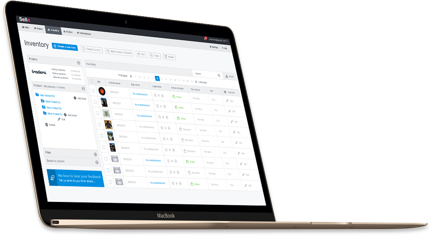 Sell at CDON Marketplace
"We have worked with Sello since the start of CDON Marketplace and are very satisfied with the co-operation. Sello makes it very easy for our common merchants to sell at marketplaces and increase their sales through this channel."– Magnus Fredin, CEO CDON.com
With CDON Marketplace you reach up to 2 million customers in the Nordic region. CDON is the most recognized e-commerce brand in Sweden with almost 250,000 likes on Facebook and about 85 million visitors / year. CDON is the place for you to sell in Sweden and in all Nordic countries. Read more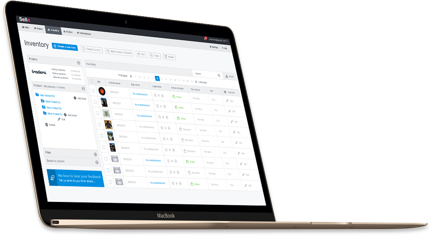 Sell at Fyndiq
"Sello was one of the first platforms to integrate to Fyndiq and it was through Sello we first noticed how important it is with seamless integrations to continuously manage large volumes of sales. It is easy to recommend Sello because we know that there is a genuine interest to offer a product where the user, just like on Fyndiq, stands in 100% focus." – Dinesh Nayar, CEO Fyndiq
Fyndiq are the super bargain store online. Here you can find everything between heaven and earth at great prices. For merchants, it is a fantastic place to boost your sales. Read more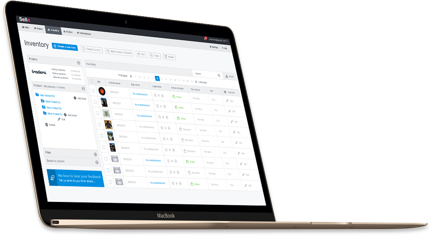 Sell at Wish
Wish is an American marketplace with over 350 million customers worldwide – 175 million of these customers are Europeans. About 2.5 million orders are made every day at Wish. Wish has begun focusing more on better delivery times for buyers – So if you have shorter delivery times than other merchants on Wish you will be highlighted. Because many sellers on Wish are from Asia, you can stand out as a European merchant you have a great advantage in terms of delivery times.
The connection in Sello to Wish has full support for managing products and order management. You choose which countries you can deliver to and you can decide on the shipping cost of your products. It is very easy to get started with Wish on Sello.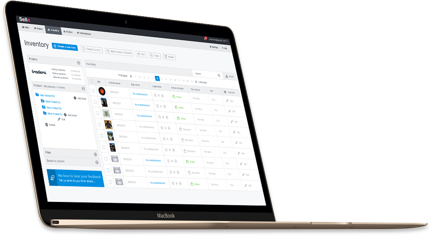 Sell at Amazon
Sello is fully integrated with Amazon. With only a few clicks you can publish your products at Amazon and make them available for the whole of Europe or the countries you just wish to sell in. Select the products you want to sell on Amazon and publish. With Sello and Amazon you will reach all of Europe since Sello publish your products to all of Amazon's European sites – UK, Germany, France, Spain and Italy.
With over 270 million active customers, there are always buyers for your products! Read more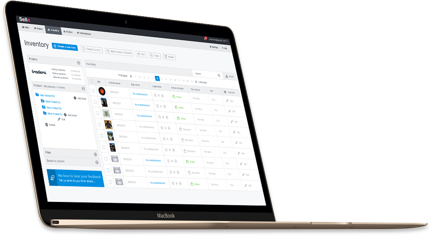 Sell at Fruugo
Fruugo marketplace is active in 32 different countries all over the world – from Sweden to Australia. Fruugo has built their platform for easy onboarding for merchants. With Fruugo it is easy to push your products to all these 32 sale channels because Fruugo takes care of translating your product descriptions and currency conversions for your prices. Fruugo's staff is very knowledgeable and they offer very good service for their merchants – The last 3 years Fruugo has grown with 200% every year.
Sello's platform is fully integrated with Fruugo with support for both inventory and order management.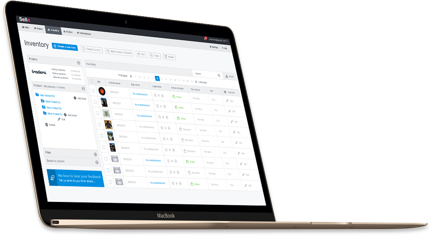 Sell at vidaXL marketplace
With 10 years of experience in cross-country e-commerce, vidaXL Marketplace offers you the possibility to increase your sales in an easy and comfortable way.
Process your orders yourself or let us buy, store and ship your products, handle customers and returns for you. All while you grow your business! Through selling via vidaXL Marketplace you can reach over 1 billion customers in 27 European countries, Australia and United States.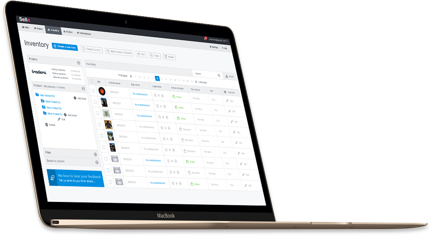 Sell at Coolshop Marketplace
Coolshop Marketplace offers low commission fees for merchants, high transparency for sellers and customers as well as trying to keep the business model very simple. The marketplace platform is highly scalable, so sellers just need to provide a price including VAT, and they will be able to sell in all 7 countries in which Coolshop is located in.
Coolshop Marketplace gives you the opportunity to sell in Sweden, Norway, Denmark, Finland, Germany, United Kingdom and the Netherlands. You choose where you want to sell.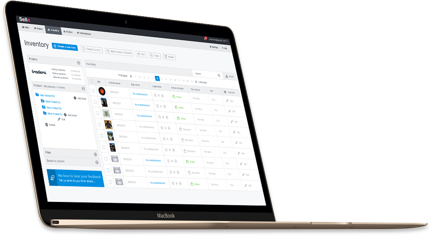 Sell at Wupti Marketplace
Wupti is one of the leading online pureplayer on the Danish market, and a part of the largest Danish retailer, Dansk Supermarked Group. Wupti dates back to 2006 and has a strong brand recognition in the Danish population with an awareness of over 90%. The Fact that Wupti is owned and backed by Dansk Supermarked Group, means to you, that you will team up with a partner, that has an excellent knowledge about the Danish market which you can only gain from being present since 1906. The core categories on wupti is SDA (Small domestic appliances), domestic appliances and consumer electronics (also IT and software).
The connection in Sello to Wupti has full support for managing products and order management. Sello will simplify your onboarding to Wupti as much as possible.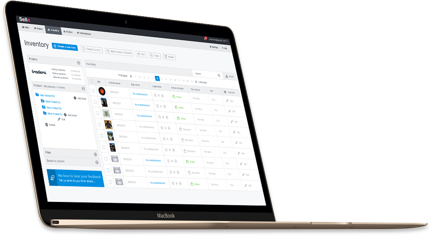 Manage Letsdeal orders
At Letsdeal you can add offers "deals". The customers at Letsdeal then place orders on your offers. The orders is then created for you to handle.
With Sello's integration to Letsdeal you'll be able to easily import order files from Letsdeal, which allows your stock balance to be decreased and updated on your other marketplaces and webshops.
This is a good complement if you sell or want to sell at Letsdeal while selling at other marketplaces and making everything as smooth as possible.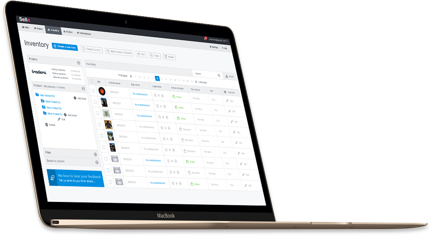 Manage Groupon orders
At Groupon you can put up offers "deals". The customers at Groupon then place orders on your offers. The orders is then created for you to handle.
With Sello's integration to Groupon you'll be able to easily import Groupon orders to Sello, which allows your stock balance to be decreased and updated on your other marketplaces and webshops.
It is also possible to export Groupon's delivery note directly to Sello for Groupon orders, just as for the other marketplaces in Sello.